Your road to clarity, certainty and purpose starts here.
Knowing who you are and why you are here means being less waylaid by life's circumstances and the opinions of others people – and more grounded and steadfast in your truth.
When we get clear on who we are and what our purpose is, we make decisions. We make our next big move. We change course. We stay the course. We take risks. We start relationships, leave relationships and are more present and capable of receiving love — from our kids, partners, family, friends.
This is everything that matters.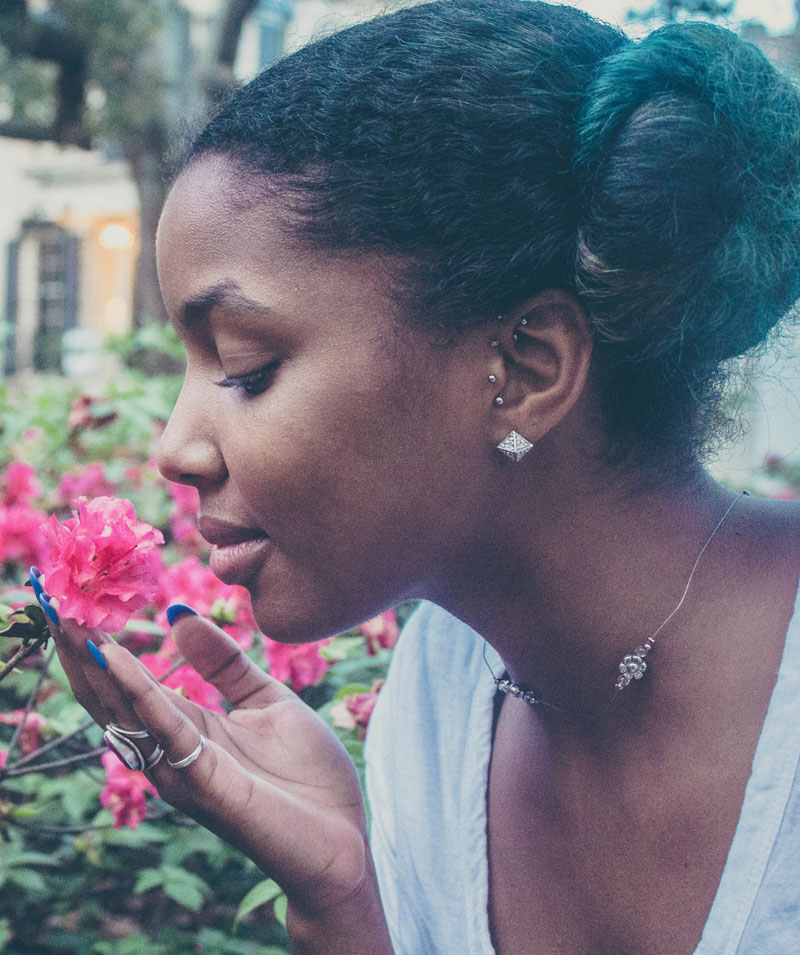 It takes getting quiet and intentional to access the deep truth of who you are.
Without the clarity of purpose and deep, meaningful acceptance of who you are, it's hard – if not impossible – to make deliberate, significant decisions about your life.
It takes courage and commitment to build a life built on that truth vs. what the world or your family or even a past version of yourself expects you to be and do. But living an unfulfilled life and wrestling with regret is FAR more painful than daring to choose something that feels resonant with who you truly are.
You can do things differently and make your next, deliberate move – the one that changes things for you.
Let's create a way for you start here, at clarity, and keep returning here, over and over again, every day, in every way.
That's my mission in the world and my coaching work with you.
Coaching is an investment in yourself – in your peace, your purpose and your joy.
And because this is such significant, intimate, life-altering work, it's truly essential to select a coach with experience, ethics and training.
I'm proud of my lineage, training and the work I do.
P.C.C. Certified – I completed my coach training and certification (CPCC) through The Coaches Training Institute – and hold a PCC credential through the International Coach Federation.
Mental Health Experience – My early professional career was in adult and adolescent mental health and I completed coursework toward a degree in counseling
Bréne Brown – I am a long-time student of Bréne Brown and in 2017, I became a Certified Daring Way™ Facilitator (CDWF).
Gottman Institute – I am a student of The Gottman Institute, a research-based approach to strengthening relationships grounded in forty years of science
What all of this means is that I am devoted to you being your
most powerful, peaceful, clear, accepting and fulfilled self.
I want you to live a life that's truly an expression of your values and that brings you joy.
This is my work
and the work we can do together
A coaching commitment of four months together.
When it's time to decide something significant about your life or get to work to make something change, figuring out your next step is essential.
And it has to start from a place of self-acceptance, which means you've got to get to know yourself and where you are headed.
Getting to know anyone – including yourself – takes some time, which is why we meet four times per month for a 45-60 minute session for a period of four months.
Weekly coaching session for four months (16 sessions)
Ongoing support that includes email check-ins in-between sessions as well as resource-sharing of books, articles or links that support your exploration and progress
I am available by phone for 15-20 minutes of "laser focused" coaching as needed around specific issues, celebrations and challenges.
$2,000 for 4 months if paid in full or $550 per month
A one-time session when you need to check in or think something through.
This is your container. You might have a particular decision you want to make; you might want to sustains the gains you've made in past coaching; you might want to bounce ideas off a supportive, non-judgmental, caring professional; or you might want to explore coaching for the first time.
We can do this together in a super-focused, supremely caring 60 minute coaching session
A week later, you'll receive an accountability email from me, checking in with you, asking questions, and supporting you so that you can continue to sustain your gains and your decided course of action
$150 per session

A complimentary 20 minute conversation to figure out if we should work together.
If you're considering an investment in coaching and want to know more about what coaching with me is all about and what it can do for you…
…or if you want to see if we have chemistry and like each other — that's so important! — then let's have a quick 20 minute conversation.
(This is also a great opportunity to get clear on whether the thing you want to work on fits better in a therapy or a coaching container.)
Our let's-get-to-know-each-other session is complimentary and it is not coaching session. It's an opportunity for us to connect and figure out our next step.
Do you have questions about coaching or wonder if it's a good fit for you?
Visit the Frequently Asked Questions page for some common questions I've been asked.
"Through my work with Libby, I gave up fear that motivated me toward a definition of success that was not my own and embraced a life grounded in the freedom of knowing and loving who I really am. My happiness has become my inspiration as I work daily to accomplish goals born from my unique gifts and wants we discovered in our time together."
– Jessi from Colorado
Group Work & Speaking
Coming Fall 2017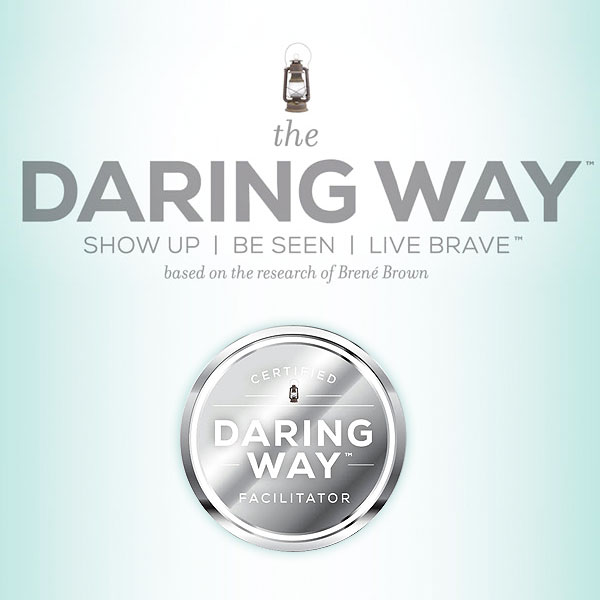 Daring Way
™

Group Program

I offer two different group programs as a Certified Daring Way™ Facilitator as well as intensive one-on-one work with the material with individual clients. The Daring Way Program focuses on daring greatly and stepping in to the arena of our lives armed with a toolkit of resources for accessing our values, busting through shame and embracing worthiness, connection and courage.
CLICK TO LEARN MORE...
The Daring Way™ is a highly experiential methodology based on the research of Dr. Brené Brown. The method was designed for work with individuals, couples, families, work teams, and organizational leaders. It can be facilitated in clinical, educational, and professional settings.
During the process facilitators explore topics such as vulnerability, courage, shame, and worthiness. Participants are invited to examine the thoughts, emotions, and behaviors that are holding them back and identify the new choices and practices that will move them toward more authentic and wholehearted living.
The primary focus is on developing shame resilience skills and developing daily practices that transform the way we live, love, parent, and lead. Further information is available at www.thedaringway.com.
Please click here to get on our list so that you can be the first to be notified when groups open up.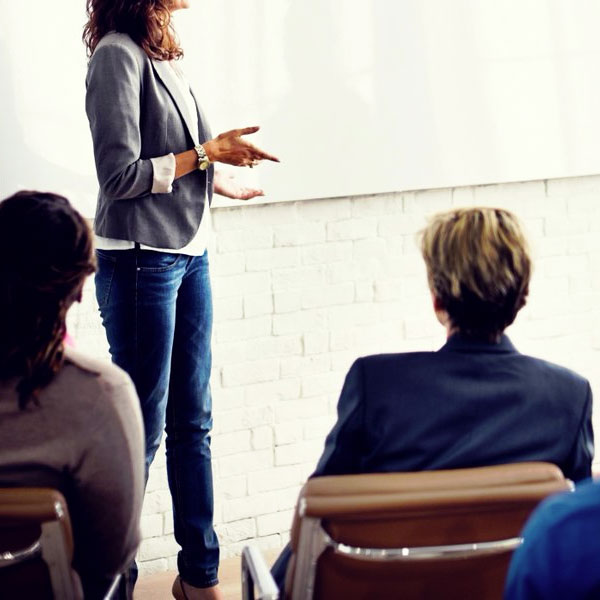 Coaching Through Storytelling
I am in love with the power of stories – hearing them, telling them, teaching people to re-write the endings to their own powerful stories. I'm working on putting together a moving and impactful speaking program of coaching through story for use with groups and organizations. I'm also happy to design something especially for the needs of your group.
I love to speak about purpose, authenticity, shame resilience, recovery and all kinds of other topics related to coaching.  
Please connect with me here
if you want to chat about inviting me to work with your organization or to appear on your program or podcast.
"I worked with Libby and I cannot say enough wonderful things about her.  She is insightful and direct and challenged the thoughts I had about myself and where I "should" be in my life, family and career.  She helped me change the voice I use to speak to myself and remove the negativity that can drown out the clarity.  She also was the first person I voiced my concern about my drinking to because I knew it would be met without judgment.  I can honestly say that my recovery journey started with Libby and I am enormously grateful to her for creating the space in our work that allowed me to feel safe in sharing with her."
– Colleen from New York
Every two weeks, I send you a newsletter full of love, clarity and purpose.
If you'd like more of that in your life (and your inbox!), then please sign up here...